How is your week going? Hopefully AWESOME! Mine is going well (ahem it's going amazing because I figured out how to put gifs in posts!!)
---
Today I'm going to be doing the liebster award! These awards get passed around a lot and so if I didn't do it when you nominated me for it sorry! I usually just do them if I need to write a blog post lol
thank you Hailey for nominating me!
---
here are the rules:
Thank the blogger who nominated you.
Answer the questions given.
Give an extra 10 random facts about yourself.
Nominate 5-11 other bloggers.
Ask your nominees your own questions.
List the rules in your post.
Inform your nominees of their nomination.
---
questions
❶ If you could have one superpower, what would it be? Hmm… maybe the power of… uh… maybe knowing the future? I don't know, because there are so many! Flying would be awesome, but I'd love the power of teleportation! That would be awesome when I was running late for something. 😂
❷ Do you have a theme for your bedroom? If so, what is it? I don't really have a theme right now, but I love lots of themes! I love bright, colorful rooms, but I also love darker rooms with lots of fairy lights lol.
❸ How long have you been a blogger? I've been a blogger for over two years (I started on March 31, 2017) but C & C's second birthday is coming up in October and I'm super excited!!
❹ What is your favorite restaurant? I love lots of restaurants! I can't share the names of my favorites because then you'd know where I live, but I think my favorite is a mexican one 🙂 I also LOVE chick-fil-a!!
❺ Is your bedroom organized? Yes! I mean, it's organized, but it still gets messy sometimes (ahem jk always)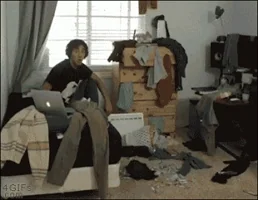 ❻ When was your last vacation? Where did you go? For New Years, we went to see family. But I think the last trip we took as a family not to see family (wow weird sentence) was last year in Boston/New Hampshire!
❼ Do you have any pets? What are their names? We have a dog. Named (wait for it) … Bunny.
❽ What is the most thrilling, craziest, most adrenaline rushing thing you have ever done? Um. I don't know?
❾ What is your favorite, go-to outfit? Describe it! T-shirt and jeans or shorts. 😂
➓ What was one of your proudest moments you remember? Hmm… maybe in fourth grade when I preformed in the school play? That was a lot of fun!
⓫ How many friends do you have? Maybe two or three?
⓬What are 2 of your favorite colors? Mint green and blush pink 🙂
---
10 fun facts about me
ugh these are so hard
❶ I have three (almost four) siblings – two brothers (10 and 8), a two year old sister (Emily!), and my mom is expecting a baby girl this fall! 
❷ I've been blogging for over two years and I love it!
❸ I hope to someday have a professional photography business 🙂
❹ I'm currently writing for my second Camp Nano for my story Legacy and my goal is 20K!
❺ I love gifs and emojis 😂
❻ My favorite color is ALL THE COLORS
❼ I love to read (classics are my fav right now but Christy Miller is second!)
❽ I love graphic design/blog design
❾ I like science, but not math
❿ I want to be fluent in Spanish someday
---
nominations/questions
I nominate:
Maggie @ Dreaming of Guatemala
my questions for you are:
❶ What's your favorite hairstyle?
❷ What's your favorite book?
❸ What is your least favorite color?
❹ Do you blog? Include a link!
❺ What's your favorite outfit?
❻ What color are your eyes?
---
this was so fun! thank you Hailey for nominating me!
❤ bye,